International conference for the automotive industry
AutoEvent 2022
21-23.06.2022, Hotel Congress & Spa Villa Verde**** Zawiercie, Poland
ABOUT AUTOEVENT
---
AutoEvent

- international conference for the automotive industry
---
---
Since 2005, the Polish Chamber of the Automotive Industry has organised the largest conference of the automotive sector in Poland and CEE. The two-day event attracts an average of 250 participants from sectors such as car manufacturing, parts and components, materials and prefabricated elements, machinery, equipment and tools, robotics and automation, logistics, software for industrial applications and business financing.
This event is a fixed item on the agenda of the most influential automotive companies in Poland and the representatives of government institutions. In the recent years, the conference has become an international event, attracting a growing number of foreign guests each year (among others, from Italy, Germany, Spain, Portugal, Sweden, United Kingdom, Hungary, Slovakia, Czech Republic, Russia, Turkey, China and Japan). The meeting offers a unique opportunity to talk to a number of companies in one place.
---
AutoEvent 2022 innovations - during a 2-day meeting we can get to know modern technology and innovative solutions in the automotive industry.
AutoEvent facts and figures:
2005: first edition of the conference
230: number of delegates in 2021
200: estimated number of B2B meetings in 2021
15: number of exhibition booths
The AutoEvent conference:
excellent experts and automotive practitioners
lectures, discussions, debates
an industry exhibition,
technical and technological innovations
inspiring networking,
organised cooperation talks (B2B),
high organisation standard,
the "Manager of the Year" and "Investment of the Year" competition finals.
---
EXHIBITION

and PRODUCT PRESENTATIONS
---
Today, AutoEvent is more than just a place for exchanging ideas and establishing contacts. It is mainly a place where business unites. AutoEvent is the place to go for important contacts and contracts, as confirmed by the opinions of participants and the presence of esteemed guests, such as the managers of Poland's largest vehicle factories, representatives from purchase departments, major manufacturers of parts and components, and service providers.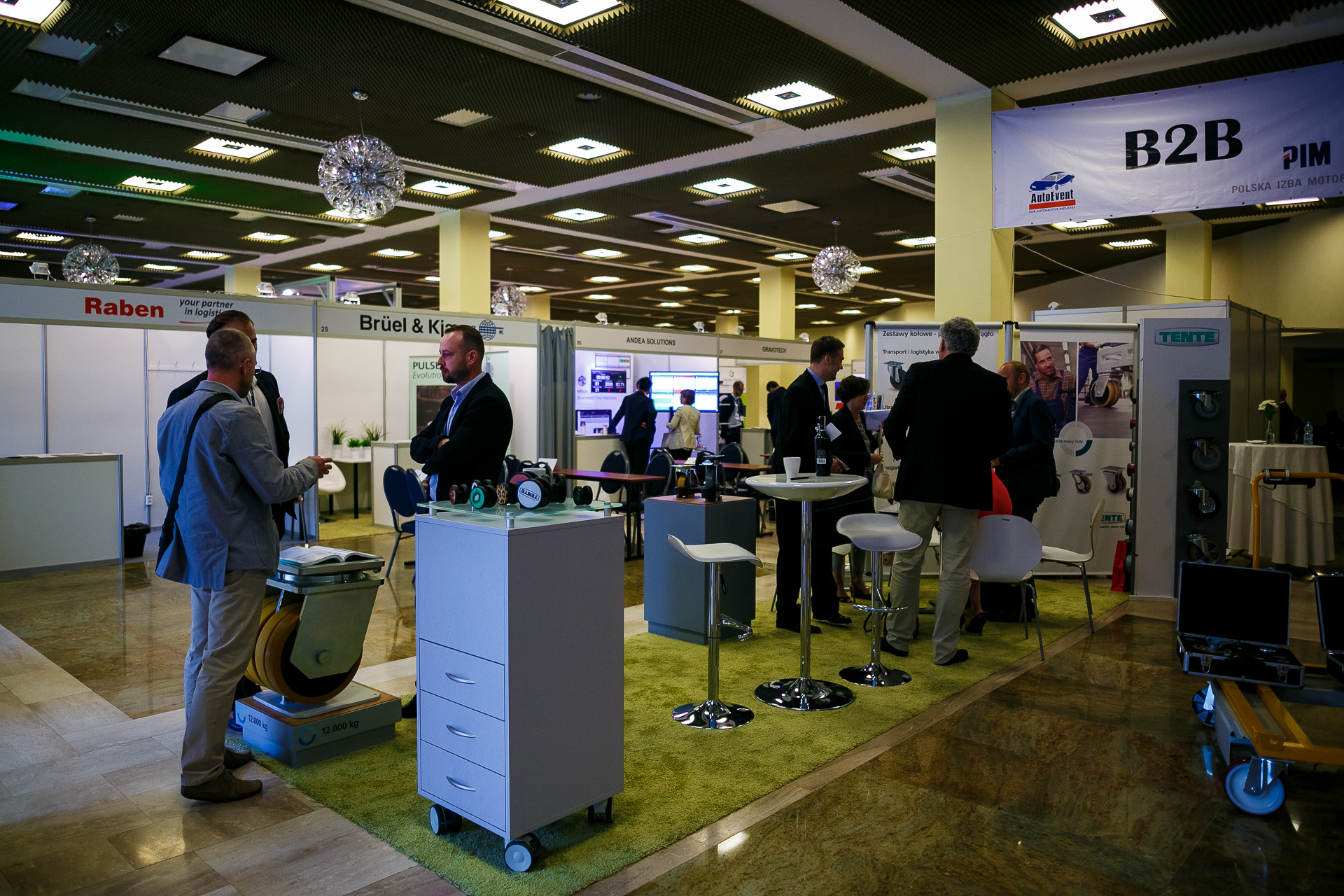 B2B talks

and corporations
---
---
For several years, business talks between the meeting participants have been an essential of the AutoEvent Conference; they attract much attention.
Such cooperation is a great opportunity to carry out talks with many companies at the same time and place. Persons from purchasing departments are engaged in the talks.
In 2019 more than 300 companies from Poland and 10 companies from abroad participated in B2B meetings, and carried out over 400 business talks.
TWO BUSINESS

EVENINGS
---
---
It has become a tradition that the AutoEvent conference starts with an inauguration evening party (19 July) which will help to break ice and get to know each other in a non-commital atmosphere. During the evening ceremony in 2017, special awards were presented by the Geo Globe Polska partners.